Since we're in the midst of wedding season (and becuase I'll have attended 4 weddings once mid-November hits), I naturally have weddings on the brain. Not my own so to speak, just weddings in general. Though I'm far from planning my own wedding, thanks to sites like Pinterest and Etsy I can at least start thinking about what I would want for decor, colors, theme, etc. Problem is, there are way too many options! Looking at my
"Happily Ever After"
board on Pinterest I know I lean towards vintage/rustic, but even that doesn't really narrow it down. What I do know is that I want it to be simple and very much DIY, which again is why I'm thankful for sites like Pinterest and Etsy to provide ideas to pull (and copy) from. Below are a few wedding-related items I've found on Etsy that inspire me. Enjoy!
1) Vintage Old Fashioned Wedding Invitation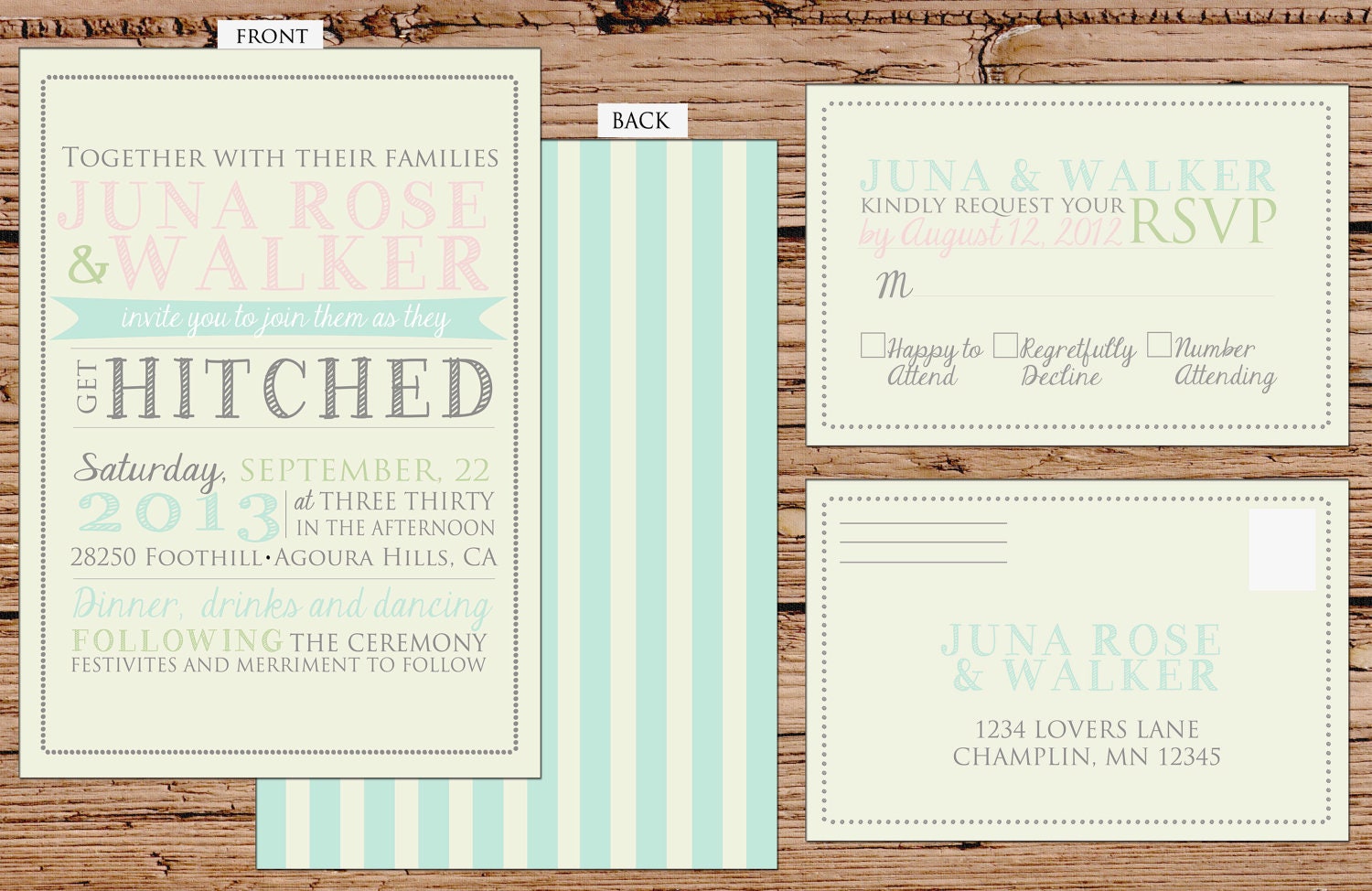 2) Personalized - Vintage Wedding Wish Tree Tags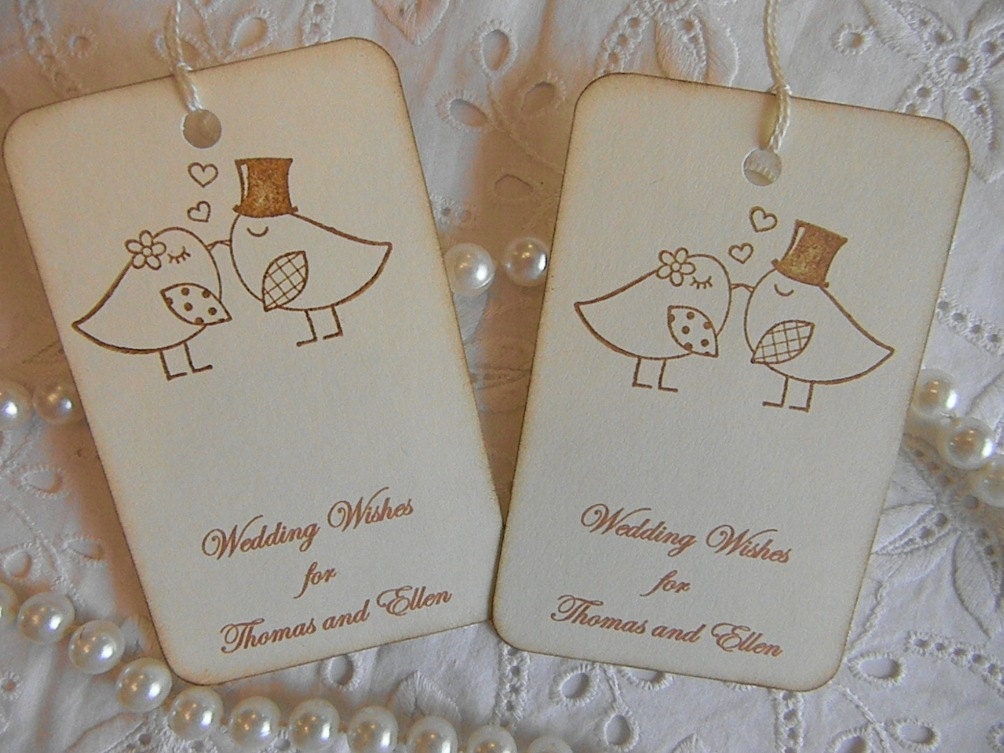 3) Rustic Burlap Cards Banner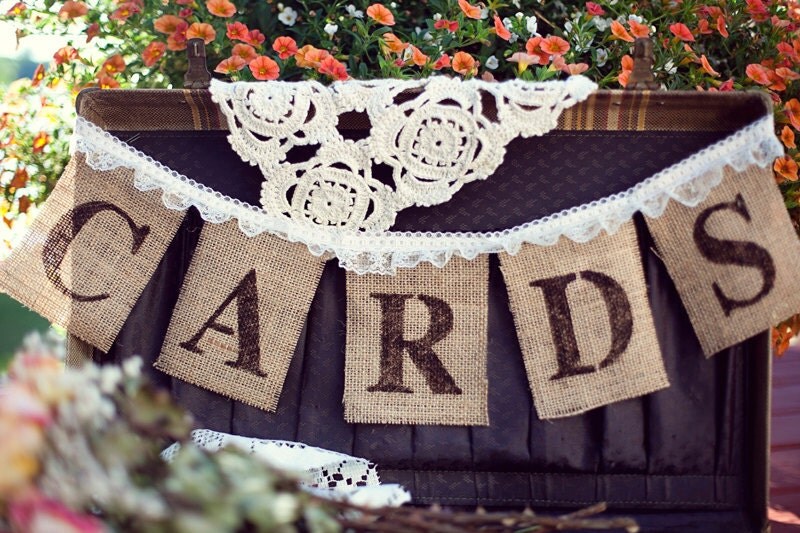 4) Shabby Chic Chalkboard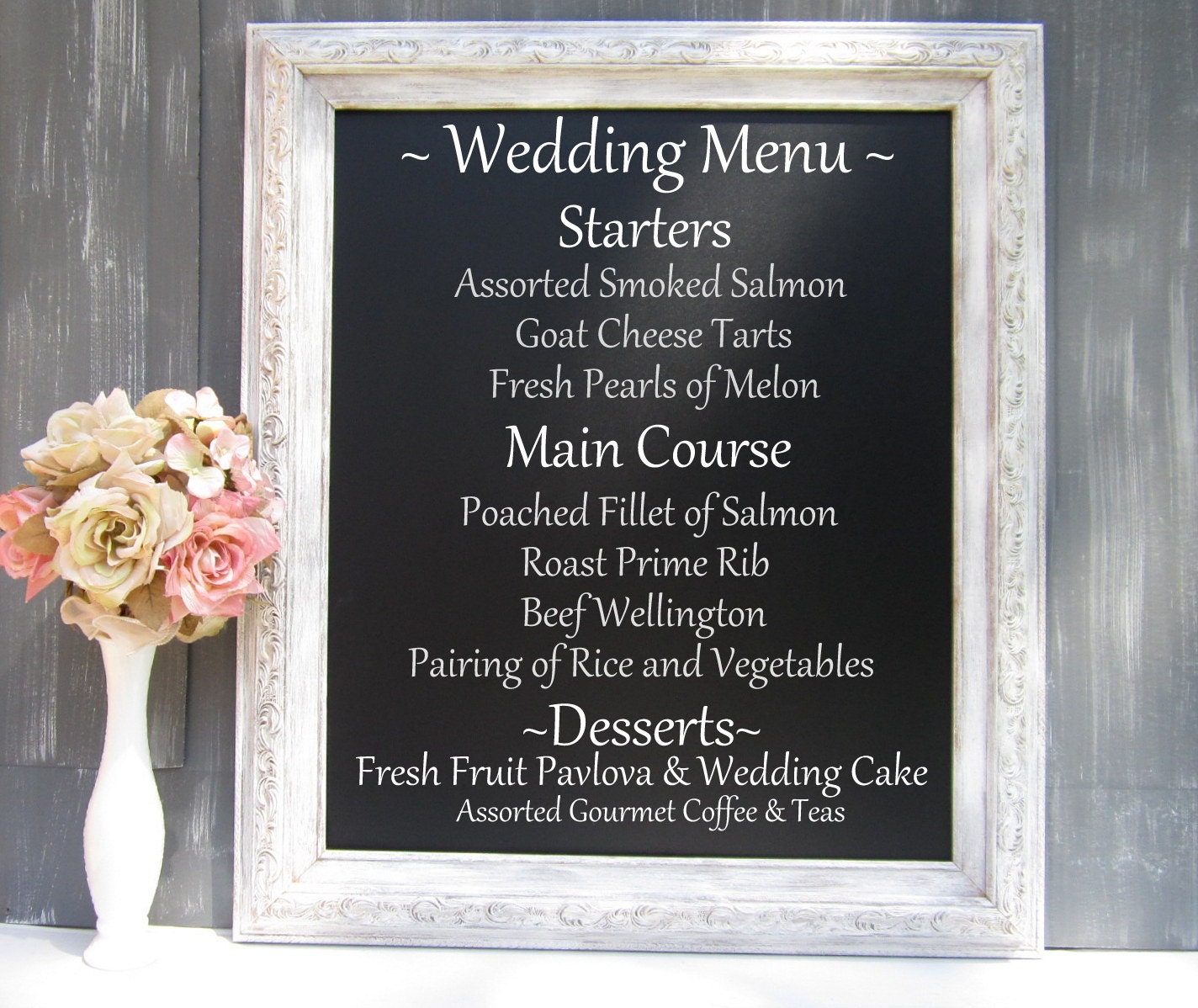 5) Penguin Wedding Cake Topper